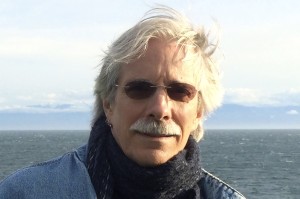 Mark Nykanen is the author of five novels that have focused on a variety of subjects: sculpture, murder, adoption, art therapy, environmentalism, and counselling spousal abusers.
His novels have been widely praised in national magazines and newspapers, both in North America and abroad; Europe's largest newspaper called Nykanen "the new master of the psycho-sexual thriller." Translation rights for his books have sold to seven countries, including France, Russia, and Germany, where "The Bone Parade" ("Totenstarre") was a bestseller. His novel, "Primitive," was a number one Kindle bestseller (paid list).
Nykanen has also had a distinguished career as a journalist. His many awards in print, radio, and television include four national Emmys for investigative reporting as a correspondent for NBC News, and a duPont-Columbia award for "excellence in journalism" from Columbia University. As the writer of "The Silent Shame," a network documentary on the sexual abuse of children, he won an Edgar Allan Poe Award from the Mystery Writers of America. He was also the reporter for that documentary, which was lauded by scores of critics, including "The Chicago Tribune," which hailed it as "a landmark in broadcast journalism."
Nykanen now blogs on climate change, providing summaries and links to the most important news he finds on the subject.